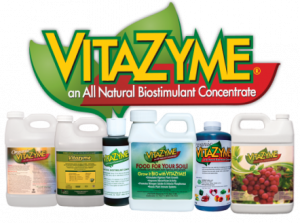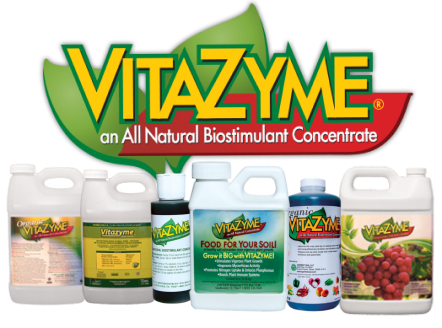 Natural concentrated biostimulant
Natural concentrated biostimulant
Absolutely natural concentrated biostimulant. Contains over 12 bioactive ingredients that simultaneously accelerate plant growth and improve soil structure.
Preparative form.
Liquid.
Mechanism of action.
Enhances the activity of the "Soil Plant" system. The structure of the soil changes and its porosity increases. The production of polysaccharides, the synthesis of glomalin is increasing, the number of mycorrhizal hyphae is increasing. Root growth is stimulated. The activity of the earthworm increases. The process of photosynthesis is enhanced, as a result of which energetically rich compounds are produced in the leaves, which enter the root system of plants and into the soil, nourish the soil microflora (bacteria, actinomycetes, fungi).
Packaging.
1-5-10-20-1000 liters.
You can learn more about Vitazyme biostimulator here
Agriculture
:
Apple tree
,
Barley
,
Beetroot
,
Cereals
,
Corn
,
Corn (for grain)
,
Fruit
,
Grape
,
Melon
,
Oats
,
Peas
,
Soybean
,
Spring barley
,
Spring wheat
,
Sunflower
,
Tomatoes
,
Vegetable
,
Wheat
,
Winter barley
,
Winter wheat
Compatibility
Product Benefits
Vitazime mixes well and does not lose effectiveness in tank mixes with pesticides and fertilizer solutions.
Duration of action up to 100 days.
It has a significant advantage over analogues in terms of the duration of action after application: not 10 – 15 days, but 60 – 80 on winter and early spring crops, as well as 90 – 100 days on late spring crops.
The activity of microorganisms enhanced by Vitazime promotes:
Increasing natural soil fertility and the possibility of reducing the use of expensive nitrogen fertilizers by 25-30%

More efficient absorption of nutrients from the soil

Better fixation of nitrogen from the air, transformation of insoluble forms inaccessible to plants into readily available forms