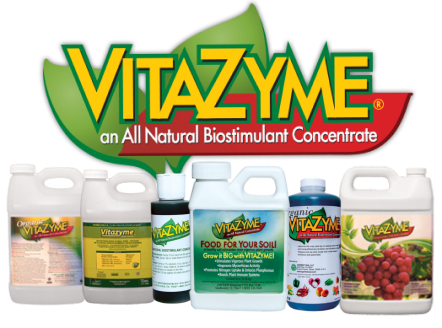 Grinai received the status of an official dealer of Vitazyme biostimulants
26 March, 2021
The Grinai company received the status of an official dealer of Vitazyme biostimulants in 2021. Vitazyme is an absolutely natural concentrated biostimulant for soil plants. Contains over 12 bioactive components that simultaneously accelerate plant growth and improve soil structure.
The duration of action of Vitazyme is up to 100 days. Proved to have a significant advantage over analogues in terms of the duration of action after application: not 10 – 15 days, but 60 – 80 on winter and early spring crops, as well as 90 – 100 days on late spring crops.
Vitazyme increases yields up to 20%!